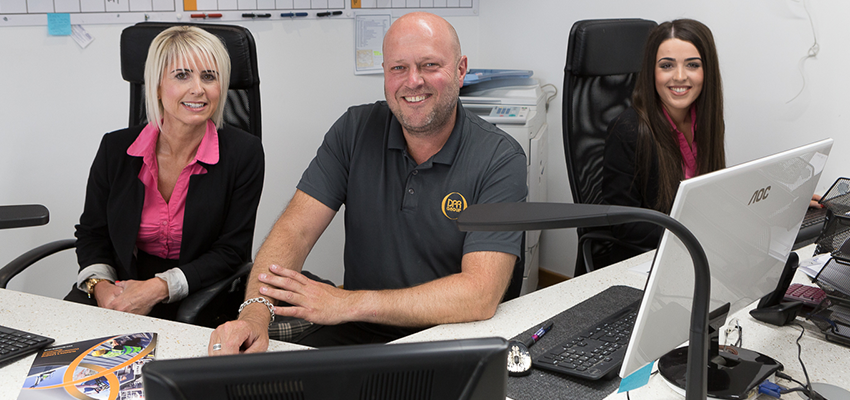 It's not easy being a landlord. You have to manage multiple properties, ensuring they're in a good condition for tenants, sometimes without the co-operation of the tenant themselves. Within this lies several jobs that need doing – from handy work and decorating to plumbing and electrical work.
Arguably the most important of all is roofing. Much like plumbing and electrical work, it's not something you can tackle yourself. That's where a roofing contractor comes in – and it will save you a lot of time, money and hassle in the future if you can find one you can trust. How? Read on as we discuss the best ways to find the right roofing contractor as a landlord.
Word of mouth
It seems old fashioned, but the best way to get a great roofer is by asking people you know. Despite all the online reviews and social media testimonials, word of mouth is still a powerful tool when it comes to finding the right contractor.
Ask other landlords you know, or just other property owners who have had their roof repaired or replaced. Remember to ask about:
What the job was – Just because someone replaced a few tiles, it doesn't mean they're ready to take on a whole roof replacement
How much it cost – Your friend or relative's idea of a good price might not be the same as yours
When they had the work done – Some people recommend roofers just because the job looks good and they came on time. The real test is whether the roof continues to perform long into the future.
Check accreditations
Not everyone has a roofer they can recommend. So, how do you find a roofer you can trust without word of mouth? That's where accreditations come in. There are a range of organisations and trade associations which promote health and safety and the best trading standards.
To gain membership or accreditation from these groups, contractors have to prove that they meet certain criteria, pass tests or be audited on a regular basis. Here are a few accreditations to look for:
TrustMark – A government-endorsed quality scheme, which ensures member businesses meet required standards for customer service, technical competence and trading practices.
PCA – The Property Care Association works with the government to provide the latest guidelines to improve outcomes.
CORC – The Confederation of Roofing Contractors was set up in 1985 to protect the public against shoddy roofers.
SafeContractor – The UK's fastest growing health and safety accreditation scheme.
FMB – The Federation of Master Builders provides the latest knowledge, advice and support for members, helping to improve services for the public.
Get a quote
However you find your roofing contractor, we always advise getting a site visit and detailed quote for any job. That way, you can meet contractors before agreeing to any work.
If you're looking for domestic roofing services in Huddersfield, DPR Roofing can help. We are a team of accredited, experienced roofers that landlords can trust. Whatever the issue, we provide a long-lasting solution and complete peace of mind for both yourself and your tenants.